Deliver like a large firm, act like a small firm
We provide all of the services you would expect from a large benefit consulting firm but we deliver those services in a personalized, customized package designed to meet your specific needs. We'll work closely with your Human Resources department to establish those needs and an accountability system to ensure those needs get met. Whether your priority is cost-containment, top-of-the-line benefits for your team, making incremental changes or implementing a full-spectrum turnkey employee benefits solution, we're here to help you build a program that meets your needs.
We start with a complete needs analysis, then plan design, followed by a thorough market analysis. Our goal is to then provide you with daily support ensuring that your benefit plans meet the needs of you and your employees. After all, what's more important than the wellbeing of your employees?
Health plan design and analysis
Health care reform and compliance services
Human Resource and Legal consulting
Benefits Administration and Technology
Employee Advocacy Support
Customized Employee Communications
Wellness Planning and Management
Actuarial Consulting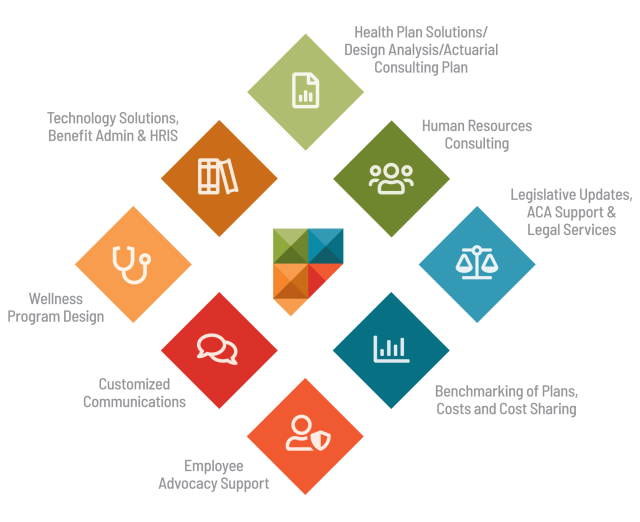 Do Poms' clients really sleep better at night knowing we're here to help them avoid some of the challenges of running a successful business? We invite you to find out.