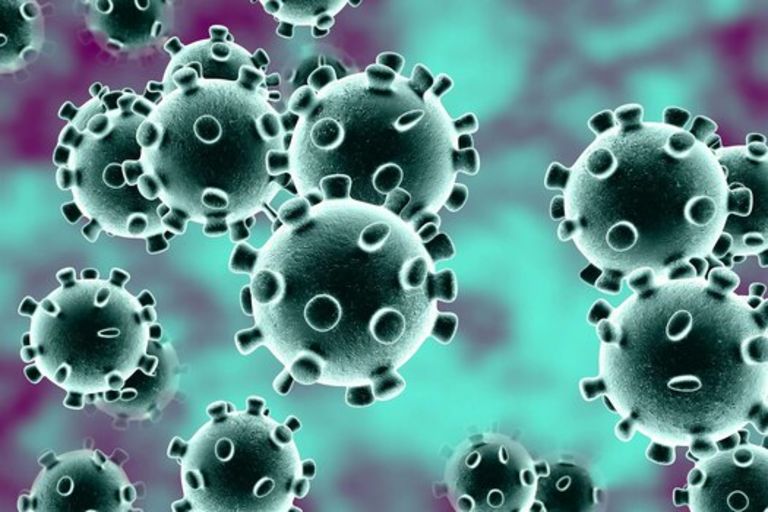 What Employers Need to Know About Corona Virus
In the United States, the number of confirmed cases of COVID-19 (commonly known as the Coronavirus) is on the rise. The Trump Administration has assigned Vice President Mike Pence to head up the federal government's management of the coronavirus with Ambassador Debbie Birx acting as his "White House Coronavirus Response Coordinator."
Signs and Symptoms
According to the Center for Disease Control (CDC) , the new Coronavirus, named COVID-19, is a respiratory illness and is related to, but not the same as, MERS and SARS, both coronaviruses. The CDC is working across the Department of Health and Human Services and across the U.S. government in the public health response to COVID-19. Much is unknown about how the COVID-19 spreads. Current knowledge is largely based on what is known about similar coronaviruses.
Some of the signs and symptoms of the COVID-19 have been
Fever
Cough
Shortness of breath
It is important to note that people infected with the virus may have the above symptoms as well as other, or even no, symptoms.
Do not make determinations of risk based on race or country of origin and be sure to maintain confidentiality of people with confirmed coronavirus infection. There is much more to learn about the transmissibility, severity, and other features of COVID-19 and investigations are ongoing. Updates are available on CDC's web page .
OSHA Standards and Maintaining a Safe Workplace
Under OSHA, workers have the right to working conditions that do not pose a risk of serious harm; to receive information and training about workplace hazards; and to exercise their rights without retaliation, among others. To that end, employers should continue to monitor the development of the Coronavirus and analyze whether employees could be at actual risk of exposure.
Existing OSHA standards apply to protecting workers from 2019 novel coronavirus, including:
Personal Protective Equipment standards , which require using gloves, eye and face protection, and respiratory protection.
The General Duty Clause , which requires employers to provide to each worker "employment and a place of employment, which are free from recognized hazards that are causing or are likely to cause death or serious physical harm."
Cal/OSHA Requirements
The Aerosol Transmissible Diseases (ATD) standard (California Code of Regulations, title 8, section 5199), contains requirements for protecting employees from diseases and pathogens transmitted by aerosols. 2019- nCoV is an airborne infectious disease covered by the ATD standard. The regulation applies in health care facilities, laboratories, public health services, police services and other locations where employees are reasonably anticipated to be exposed to confirmed or suspected cases of aerosol transmissible diseases.
The ATD standard requires covered employers to protect employees from airborne infectious diseases such as 2019-nCoV through effective:
The requirements are less stringent where exposure to airborne infectious diseases are limited. There are specific requirements for laboratories that handle pathogens in section 5199(f) .
Steps to Prevent Worker Exposure
Employer Obligations
Employers have a legal obligation to provide a safe workplace for employees, and the best way to prevent infection is to avoid exposure. Below are some basic steps to help prevent the spread of disease and keep employees healthy:
Educate employees on the signs and symptoms of the coronavirus and the precautions that can be taken to minimize the risk of contracting the virus.
Provide hand sanitizer and hand washing stations, flu masks and facial tissues; encourage employees
to wash hands with soap and water for at least 20 seconds;
Clean and disinfect frequently touched objects and surfaces;
Minimizing unnecessary meetings and visitors and assessing the risks of exposure by identifying workers who may have recently traveled to, come in direct contact with, or are scheduled to go to Wuhan City, and the Hubei Province in China.
Implement and/or evaluate workplace emergency response protocols. Implement travel guidelines and procedures for approvals for travel to China.
Actively encourage any employees who show symptoms of illness to stay home and not come to work.
Ensure that your sick leave policies are flexible and consistent with public health guidance and that employees are aware of these policies.
Talk with companies that provide your business with contract or temporary employees about the importance of sick employees staying home and encourage them to develop non-punitive leave policies.
Do not require a healthcare provider's note for employees who are sick with acute respiratory illness to validate their illness or to return to work, as healthcare provider offices and medical
facilities may be extremely busy and not able to provide such documentation in a timely way.
Employers should maintain flexible policies that permit employees to stay home to care for a sick family member. Employers should be aware that more employees may need to stay at home to care for sick children or other sick family members than is usual.
The CDC also offers additional guidance for employers.
The FMLA
Whether the FMLA applies depends on each specific situation. While FMLA regulations state that "the flu" ordinarily does not meet the Act's definition of a "serious health condition," the flu can still qualify as a serious health condition under the FMLA if it requires treatments such as inpatient care or continuing treatment by a health care provider.
Based on recent reports, the Coronavirus could qualify as a serious health condition depending on the specific situation. Because of that, an eligible employee who contracts the Coronavirus—or one with a covered family member who comes down with the virus—may qualify for FMLA leave.
Also, eligible employees might be entitled to FMLA leave when taking time off for examinations to determine if a serious health condition exists, and evaluations of the condition, under the FMLA definition of "treatment." Accordingly, an eligible employee may need FMLA leave to see a health care provider for the purpose of testing for Coronavirus—something that may become more common if the virus spreads.
Also, eligible employees might be entitled to FMLA leave when taking time off for examinations to determine if a serious health condition exists, and evaluations of the condition, under the FMLA definition of "treatment." Accordingly, an eligible employee may need FMLA leave to see a health care provider for the purpose of testing for Coronavirus—something that may become more common if the virus spreads.
The EEOC has also prepared informational guide regarding pandemics and their relation to the ADA.
How to Properly Pay Workers During a Pandemic
Depending on your organization's business and operations flow, some employees may be directed to work from home, temporarily furloughed, or work a reduced schedule. Some managers and executives may be pressed into service to perform more manual or routine tasks. This all presents potential complications when it comes to paying your employees.
If non-exempt employees whose work schedule is reduced due to a temporary closure, do they have to be paid their regular schedule?
No, not under the FLSA at least. The FLSA sets no minimum hours requirement, only requirements with respect to how much hourly and salaried non-exempt employees must be paid for the hours they do work.
Should exempt employees be paid if they miss work due to illness or personal circumstances related to a disease outbreak?
If an employee is absent for a full day due to personal illness, an employer can deduct from the employee's salary if it has a policy providing for paid sick leave. Generally, any deductions must be in full-day increments. Unless otherwise provided by state or local law, employer policy or contract, employers can generally require employees to use available paid leave such as vacation or sick leave to cover even partial- day absences.
Is there a limit on the number of hours per day or week that an employee can be required to work in the event of an emergency?
Again, the answer is no, not under the FLSA, so long as the employee is at least 16 years old. State and local law may place limits on scheduling, however. For example, in Illinois, non-exempt employees generally cannot be required to work more than six consecutive days. In California if an hourly non-exempt employee works over eight hours in a day, they must be paid overtime.
What happens if an executive, supervisor, or other exempt employee is called upon to perform non-exempt work to keep the business running?
An exempt employee does not become non-exempt when they perform non-exempt work because of an emergency, so you must still pay the employee their exempt salary. Keep in mind, however, that emergencies do not include events that are within the employer's control and can be addressed in the normal course of business. Instead, emergencies are defined as occurring rarely and include events that cannot be reasonably anticipated. Emergencies can be threats to employee safety, a cessation of operations, or serious damage to the employer's property, among other things.
All Workers Who May Be Exposed
Individuals who have had close contact, as defined by the CDC , with someone who is (1) confirmed to have the virus, or (2) is being evaluated for infection, are directed to monitor their health for 14 days and watch for symptoms, including fever, coughing, shortness of breath or difficult breathing, and other early symptoms (such as chills, body aces, sore throat, headache, diarrhea, nausea/vomiting, and runny nose). The CDC notes that fever will not necessarily be present for all infected individuals.
In addition, employees should:
Frequently wash their hands with soap and water for at least 20 seconds. Avoid touching their eyes, nose, or mouth with unwashed hands.
Avoid close contact with people who are sick.
Additional Resources
The following links offer additional information you may find useful.