News & Events
News & Events
This section is designed to help keep our visitors informed of major events impacting the insurance industry. At Poms & Associates we are committed to respond quickly and appropriately to rapidly changing situations.
Blog
How Commercial Drone Technology is Simplifying Property Management
The quest to simplify business and increase productivity, all while saving money and time, is ongoing. Today's business owner is always looking for new ways to provide services and deliver products to new consumers. When the business is property management, embracing new technology inside and outside of properties has become the key, and commercial drones are becoming a big part of that.
Drones and Property Marketing
One of the most popular uses for drone technology in property management is assistance with marketing. A real estate property is only successful when it is occupied, which means people and businesses need to want to move in. That's where commercial drones come in. Armed with high definition cameras able to record video footage from a variety of angles, these drones can capture vibrant images of the property both inside and out, some of which would be impossible or extremely expensive to get any other way. This kind of footage can make a huge difference when it comes to renting or selling properties.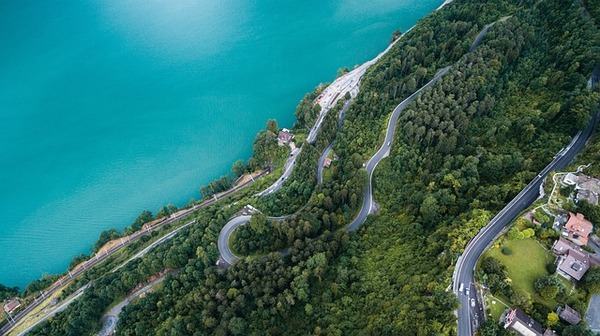 Showing Potential Buyers Around
Interior tours and 3-D floor plan imaging has become increasingly sought after by potential buyers and renters. The opportunity to clearly see the interior of a unit, even when it is located cross-country, allows realtors and property managers to offer their spaces to a wider variety of prospective tenants. Drones have the flexibility of movement to shoot footage from any angle, providing a bird's eye view of a property interior.
Advantages of Drone Use
The obvious advantage of using drones in property management is their flexibility. Aerial photography of a property is vital for a variety of reasons, including marketing. Capturing crisp photographs and footage of your property is also important when it comes to inspections and insurance claims. The ability to record accurate footage of the exterior and interior of your property can be a big help when legal issues arise, providing your insurance company with a quality view of the property before an event occurs.
Beyond their amazing flexibility, drones are also a valuable tool for property managers because they are very affordable. A basic drone can be purchased for as little as $100, though the slightly more expensive ones offer additional capability for recording higher quality images, as well as other features.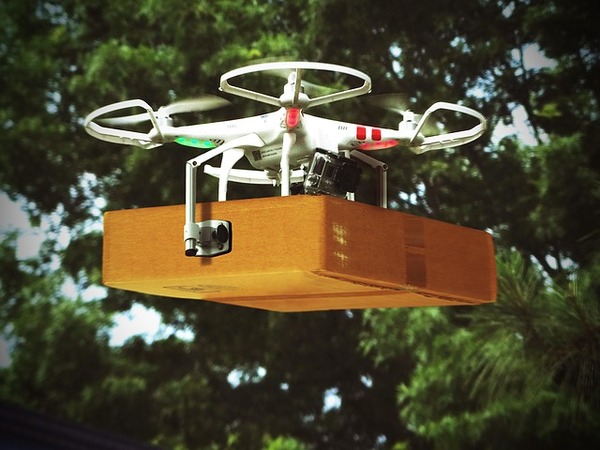 Protecting Your Investment
If you have purchased, or are thinking about purchasing a commercial drone to use for your property management business, you will also want to look seriously at purchasing drone insurance. Protecting yourself and your investment with drone insurance is important for several reasons.
Drone insurance provides financial protection when your drone is involved in an incident that results in damage to other people's property. It also provides protection in cases of privacy violation or the event someone is injured by your drone. Finally, insuring your drone provides you with the financial means to repair or replace your drone if it is damaged or destroyed.
Many insurance companies are providing comprehensive drone insurance policies, while others are just beginning to explore and expand into this type of insurance coverage.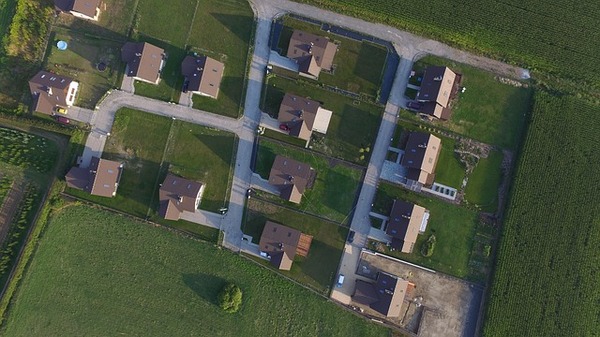 Successful property management means keeping your properties full and your tenants safe and satisfied. Commercial drone use can help you accomplish these goals while saving you money at the same time.
Poms & Associates provides brokerage services, offering advice and the most up-to-date information about general business insurance and other related business issues. If you are currently shopping for business insurance, or you are interested in expanding your coverage with drone insurance, please visit our website or contact us
Author Bio:
Gabriella Messina is an author who has written a variety of online content and has covered a range of business and insurance related topics, including workers' compensation and employee benefits, liability insurance, malpractice, and drone insurance, as well as other general business insurance topics.